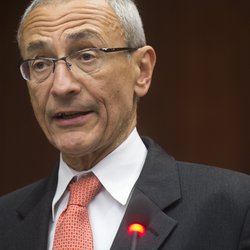 John Podesta Bill Clinton's former chief of staff and now an Obama aide tweeted that his biggest regret was that he didn't get UFO disclosure.
"Finally, my biggest failure of 2014: Once again not securing the #disclosure of the UFO files. #thetruthisstilloutthere cc: @NYTimesDowd"
https://twitter.com/Podesta44/status/566279431505731584
There are a lot of files on UFOs out there already gotten by using the Freedom of Information Act, but Mr, Podesta wants them all released. Even the ones that the Government will not release for whatever reason.