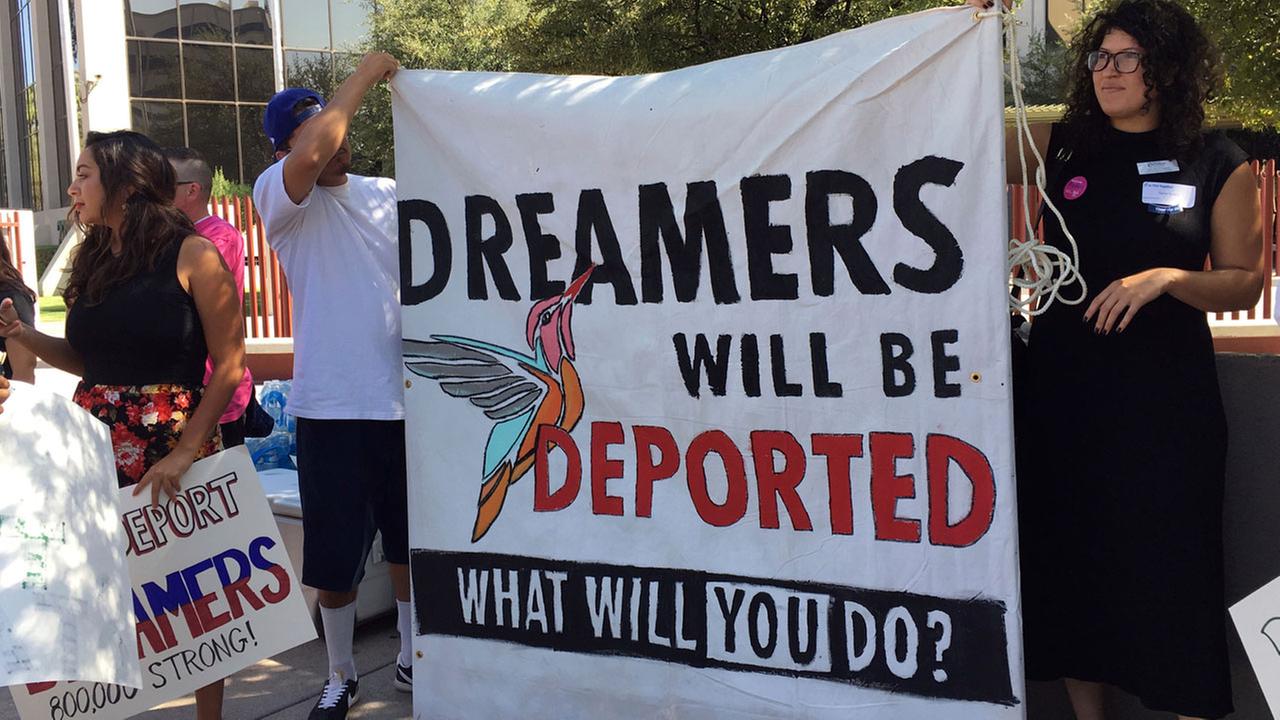 All over the mainstream media, the outrage is palpable. Everywhere you look, every channel you turn to, every newspaper or magazine you pick up, there's some outraged politician or talking head, or even unknown and nondescript individual railing against President Trump and his heartlessness for ending the Deferred Action for Child Arrivals or DACA program.
The outrage is so much that it has permeated the citizenry throughout the whole country. You can see all sorts of totally outraged people all over social media venting against the "despot" in the White House for this heinous crime against humanity that he has just committed. To hear everybody tell it, this is almost as bad as him supporting the Nazis and being a Nazi himself.
For those who don't know, the Deferred Action for Child Arrivals was created by President Barack Obama through a 2012 executive order. The program allows young people who were brought to the United States illegally as children to remain in the country. Applicants cannot have serious criminal histories, and must have arrived in the U.S. before 2007, when they were under the age of 16. DACA recipients can live and work legally in the U.S. for renewable two-year periods.
DACA is said to have about 800,000 young people signed up for it, and some experts have said the program could end up covering 1.3 million young people if it were allowed to continue. DACA was a compromise created by the Obama administration after Congress failed to pass the Development, Relief and Education for Alien Minors (DREAM) Act. These young people are called Dreamers for that reason.
It was initially meant to offer these children a pathway to citizenship when it was first introduced but it failed to pass Congress which was why President Obama issued the executive order establishing this version of it. President Obama also made it clear that what he was doing was a temporary measure to fix a gaping hole of a problem, and that ultimately, Congress had to act to finally plug that hole.
On Tuesday, September 6, 2017, President Donald Trump decided to give Congress the opportunity to work on finding a permanent fix for the problem when he ended the DACA program. Trump's Attorney General, Jeff Sessions announced the ending while calling the program unconstitutional and criticizing it as "unilateral executive amnesty." He said that no new applications for the program will be accepted, even though DACA recipients with a work permit set to expire before March 5, 2018, will still have the opportunity to apply for a two-year renewal.
The administration has also given Congress six months to come up with a fix before the federal government officially stops renewing permits for current DACA recipients. This means that it is now in the hands of members of Congress to determine what happens to these young people. They can decide to give Amnesty to all of them and give them a path to citizenship. It's all within their powers as the country's law makers to solve this whole issue, if they should wish to do so.
This is why their outrage over the ending of this temporary fix by President Trump sounds a little contrived, if you think about it. DACA is a fix that doesn't fully solve the problem because it still leaves these young people hanging in the balance as they have no pathway to becoming citizens. It leaves them vulnerable to the whims of any incoming administration as we're currently witnessing. Who is to say the next administration will not be led by someone who will simply end DACA without giving Congress any opportunity to work on making it better?
I think that the media, politicians and everybody else who wants the best for these young people – these dreamers – must now focus their attention on getting our representatives in Congress to find a lasting solution to this problem. I think that instead of staying on this ridiculous vendetta of criticism against the president, the mainstream media should now focus on getting our members of Congress to act in a decisive manner to solve this issue as they have the power to do.
Also, our members of Congress should now concentrate on finding a solution to the problem instead of taking media tours and criticizing the president. This is a president who was roundly criticized for using executive orders earlier in his presidency, but now wants to have things done the right way through Congress, so I don't see why he should be criticized for it. DACA is not dead unless Congress kills it in the next six months. Therefore, instead on continuing to criticize the president, let's start encouraging our members of Congress to give us a better law.
The ball has left the White House and is now squarely in the court of Congress. Let's ask them to do their job. That's what these young people need. That's where the dreams of these dreamers can truly come true.