Volodymyr Zelensky completed his European Tour with negotiations at Chequers, the official country residence of British Prime Minister Rishi Sunak. The Ukrainian president begged for more military aid from London, Paris, Berlin and Rome. 

Since December, Ukraine has already received over $30 billion in weapons freshly supplied by its allies. The cost of these shipments more than any NATO member except the US buys in a year, according to Bloomberg.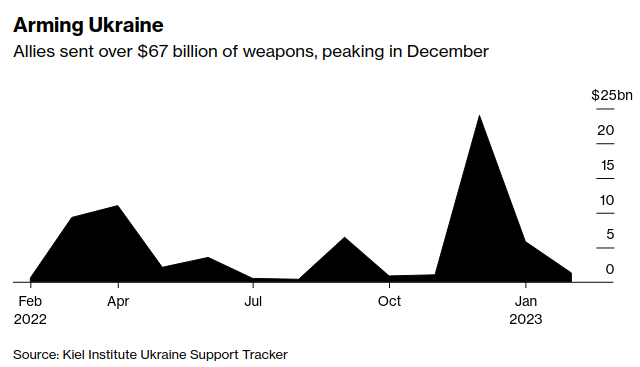 Allies sent over $67 billion of weapons, peaking in December.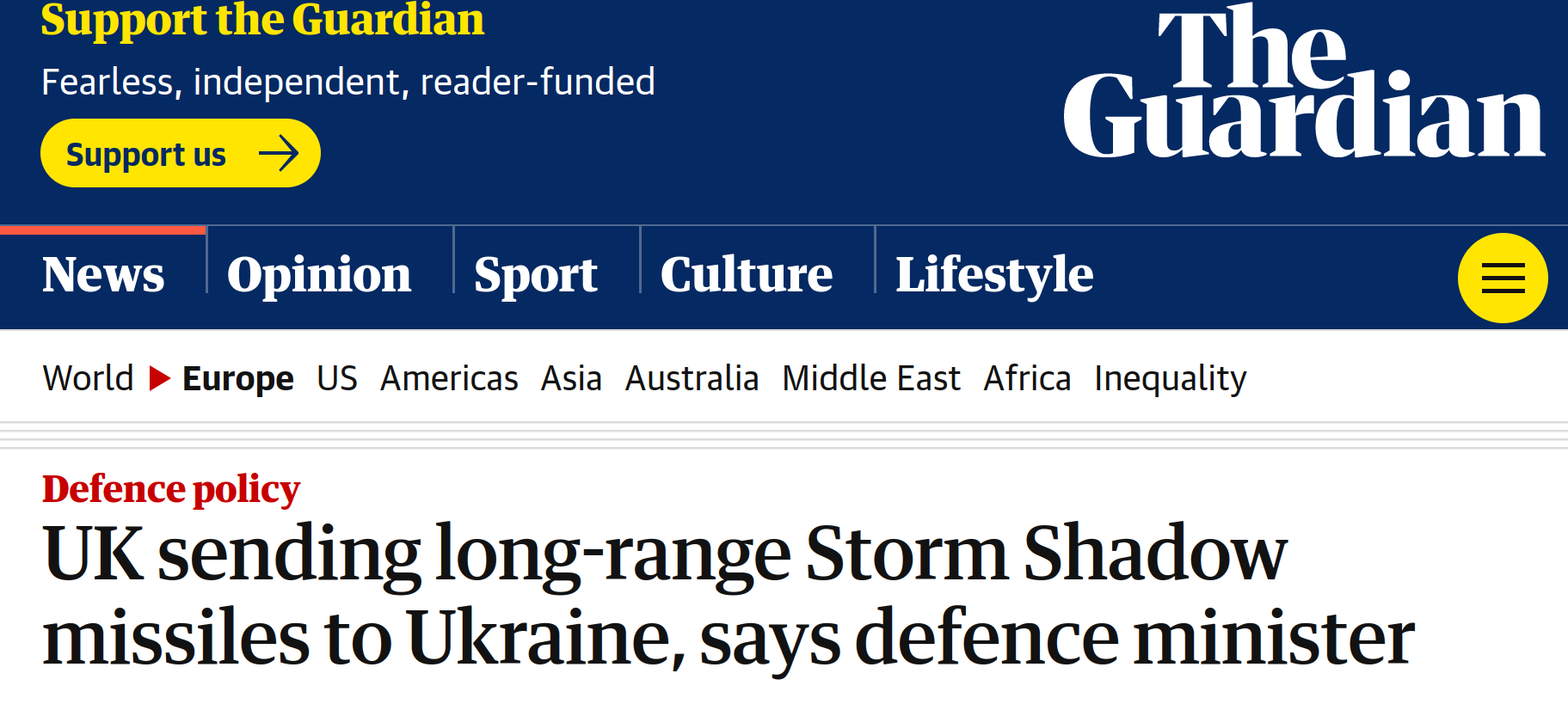 After all Kyiv demanded to provide long-range weapons, aviation and air defense systems. On May 11, Britain has become the first western country to provide Ukraine with the long-range Storm Shadow cruise missiles that Kyiv wants to boost its chances in a much-anticipated counteroffensive.  
(according to experts, this is not simply just another weapons delivery, but one that could play an important role in the upcoming operation) 
But hours after Ukraine's president said he needed more western weapons to be confident of a victory this summer. 
The Ukrainian president says his armed forces need more equipment. On 9th May, US Secretary of State Antony Blinken said Kyiv already had everything it needed for the operation, including equipment and soldiers trained in the West, and stressed it was up to the armed forces command to draw up a plan for success. But the counter offensive is still delayed because Kyiv wants to be as sure as possible of the success of any actions. According to Zelensky, "we need a little more time." 
The Armed Forces of Ukraine really still need additional supplies of equipment and weapons. AFU must be capable of conducting an counter offensive, on which the outcome of the war theoretically depends. 
Many Western political analysts have not ruled out the possibility that the failure of a Ukrainian counteroffensive could lead to a reduction in Western assistance – simply because it has almost exhausted its ability to supply equipment and gear without compromising its own security. This would put pressure on Kyiv to reach a ceasefire on the terms of the status quo.  
Military activity has decreased in recent months, and outside observers are increasingly talking about a "stalemate".  Zelensky's European tour had a reason. The Ukrainian leader tried to reduce tension and prepare for possible military failures. All because Ukraine has only one attempt to strike. At this time, the expectations of the announced counteroffensive are stronger than the current capabilities of the Ukrainian army. 
One way or another, expectations are very, very high.